Oxnard Car Accident Attorney
Our Auto Accident Attorneys Are Available 24/7!
Suppose you were involved in a car accident caused by someone else's careless, reckless, or intentional actions. In that case, you might be entitled to financial compensation for your injuries and other damages. After the accident, it is crucial that you seek medical attention and receive any treatment that you need. Next, contact an experienced car accident lawyer serving Oxnard who can help you determine who was at fault for the accident and whether or not you will be able to pursue compensation.
At Crane Flores, LLP, our lawyers have helped numerous injured victims fight for the justice and recovery they were owed. Our firm has successfully secured millions of dollars on behalf of our clients, and our car accident attorneys in Oxnard are committed to aggressively advocating for you. If you suffered an injury or lost a loved one in a car crash, we can help. Our car accident lawyers serve clients throughout Ventura and Santa Barbara Counties.
Contact us online or by calling (805) 628-4967 to discuss your case with a member of our team. We offer free consultations and contingent fees, meaning you don't pay unless we win your case.
How Do Your Pursue Recovery For Damages in a Car Accident
In order to pursue recovery for your damages, you must prove that another person or entity acted negligently and that this negligence led to the accident and your injuries. As in most personal injury cases, negligence is a key element of car accident claims.
There are countless ways in which a car wreck might be the result of negligence. Some of the most common examples include accidents caused by: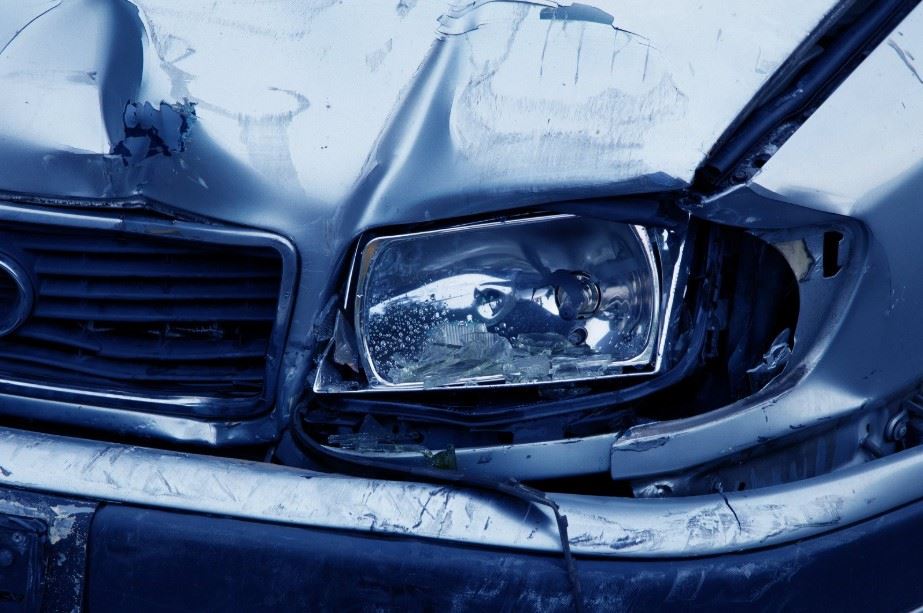 Speeding
Reckless driving
Illegal maneuvers
Running red lights/stop signs
Tailgating
Defective car parts
This list is not exhaustive. There are many situations that can involve negligence leading to an auto accident. Every case is different, which is why our Oxnard car accident lawyers take the time to listen to you, understand the unique details involved in your car accident case, and work to provide a personalized approach tailored to your goals.
Types of Car Accidents
Car crashes may be caused by drunk or distracted driving, reckless or aggressive behavior, defective car parts, poor road conditions, and driver error. We represent clients who have been injured in all types of auto accidents.
The most common types of auto accidents include:
Rear-end collisions
Head-on collisions
Side-impact collisions
Vehicle rollovers
Sideswipe collisions
Read-end collisions occur when a driver stops suddenly, causing another driver to car crash into the back of the vehicle. These accidents can also happen if a driver isn't paying attention and does not notice that traffic has stopped. Head-on collisions are often fatal, and may be caused by distracted or drunk driving. Side-impact collisions are also called T-bone or broadside collisions, and often occur at intersections.
Sideswipe collisions happen when two cars are driving parallel to each other and get too close, touching the sides of the vehicles. Furthermore, vehicle rollovers may result in serious car accident injuries. Trucks and SUVs with a high center of gravity may tip over around turns, and slowing down could help prevent vehicle rollover accidents.
Common Car Accident Injuries
Injuries commonly caused by auto accidents Include:
Soft tissue injuries. Soft tissue injuries include whiplash, muscle strains, ligament or tendon strains, and bruises or abrasions. These injuries may not show symptoms for hours, days, or even weeks after the initial trauma. That is why it is important to seek medical attention as soon as possible, even if you feel uninjured.
Catastrophic injuries. These injuries could permanently affect your ability to maintain gainful employment. The most common types of catastrophic injuries include spinal cord injuries, traumatic brain injuries, accidental amputations, and severe burns. Spinal cord trauma could cause partial or full paralysis, and traumatic brain injuries could lead to long-term mental, emotional, and physical symptoms. Third and fourth-degree burn injuries could also lead to permanent nerve damage, pain, and decreased mobility.
Arm and leg injuries. Car accidents often result in trauma to passengers' arms and legs. Victims may suffer broken bones, fractures, bruises, lacerations, puncture wounds, burns, and sprains.
Chest injuries. Drivers are the most at risk for chest injuries because they sit behind the steering wheel. Chest injuries include bruises, broken ribs, fractures, and collapsed lungs. Passengers could also suffer bruises and lacerations from the seat belt.
If you are injured in a car accident, it is important to call 911 and wait for emergency medical personnel to arrive. However, even if you don't feel injured, you need to make an appointment to see your doctor right away.
Some injuries, such as catastrophic injuries, may cause you to be permanently disabled. You shouldn't have to suffer financial strain as a result of someone else's negligence. Our car accident attorneys in Oxnard will gather evidence, help you file a claim in a timely manner, and diligently represent you from start to finish.
We Are Here to Help 24/7
At Crane Flores, LLP, our personal injury lawyers understand how frightening it is to be in a car crash. If you suffered injuries as a result, you are likely wondering how you are going to afford treatment, when/whether you will be able to go back to work, and how these injuries will affect your life. Navigating the legal system on top of all these other concerns can seem daunting. That's why our firm is here to guide you through each stage of the process.
Our skilled legal team can handle every aspect of your case so that you can focus on getting the crucial treatment you need. While financial compensation cannot undo the ordeal you have been through, it can help with the cost of medical care, lost wages, and more. With more than 50 years of combined experience, we are well-equipped to handle a wide range of complex car accident cases.
Suggested Reading: