Oxnard Wrongful Death Attorneys
Compassionate, Personalized Legal Counsel
Nothing is more difficult than losing a loved one unexpectedly. Knowing that your loved one's death was the result of someone else's careless, reckless, or intentional actions can make the recovery process that much more difficult. Losing a loved one results in more than just the emotional impact; families must also contend with loss of income, loss of help, and costs related to the death.
At Crane Flores, LLP, we help surviving family members take action against negligent parties and fight for the justice and recovery they are owed. Our Oxnard wrongful death attorneys assist clients throughout Ventura and Santa Barbara Counties, as well as all of California. We take the time to look into the details of your case, all while providing you with personal attention, caring legal guidance, and aggressive representation.
On This Page:
Contact us online or by phone at (805) 628-4967 to find out how we can help you with your case. We offer free consultations and contingent fees.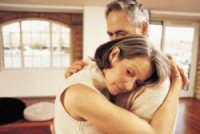 Types of Damages in Wrongful Death Cases
According to California Civil Jury Instructions (CACI) 3921, in a wrongful death lawsuit where a family loses an adult member, the claimant may receive two types of damages—economic and non-economic damages.
Economic damages that a surviving family member can expect to receive include:
Financial support
Loss of gifts or benefits
Funeral and burial expenses
Monetary amount of household services
Non-economic damages can include compensation for:
Plaintiff's grief, sorrow, and mental anguish
Loss of society and comfort
When we evaluate a case, we have expert economists calculate the financial impact of the death on the family. These experts estimate the value of a spouse's lost earnings as well as non-economic contributions to the home. Similarly, when surviving family members need to hire someone to help with childcare, grocery shopping, and other daily chores, they are also entitled to compensation for the costs of these services.
Lastly, we do understand and are sensitive to the fact that losing a loved one is not something any amount of money can "fix." We know that the deeper costs, truer costs—the human cost of a wrongful death and its effect on a family are much more difficult to measure. However, we use all resources to ensure that those losses are compensated as fairly and as fully as possible in every case.
Who Can File a Wrongful Death Claim in California?
In California, the following individuals or entities may file a wrongful death claim:
Immediate family members: The surviving spouse, children, and domestic partners of the deceased person have the first right to file a wrongful death claim.
Putative spouse and children: A putative spouse (someone who had a good faith belief in their marriage to the deceased person) and children of the putative spouse may also have the right to file a wrongful death claim.
Parents and siblings: If the deceased person did not have a surviving spouse, children, or domestic partner, the parents or siblings of the deceased person may have the right to file a wrongful death claim.
Personal representative of the estate: If none of the above individuals exist or choose to file a claim, the personal representative of the deceased person's estate can bring a wrongful death action on behalf of the estate.
It's important to note that the right to file a wrongful death claim may vary depending on the specific circumstances and the relationship to the deceased person. Consulting with an experienced wrongful death attorney in Oxnard is crucial to understanding your rights and legal options in filing a claim.
Incidents Involving Wrongful Death
Many different types of situations can result in a fatality, and a wrongful death attorney in Oxnard can determine if negligence was involved.
Types of wrongful death claims often arise as a result of:
Defective vehicles
Medical malpractice
Death at birth
Infant or child's death
Fatal drug reactions
Defective toys
Airplane crashes
Toxic exposure
Deadly fires
Explosions
Construction accidents
Oilfield accidents
Swimming pool drowning
A wrongful death claim can help re-establish financial security when a family provider dies. It also acts as a safeguard to protect other families from a similar tragedy by holding negligent or liable parties accountable.
Statute of Limitations for Wrongful Death in California
Wrongful death lawsuits are subject to a two-year statute of limitations in California, meaning that you must file a civil claim against the responsible party within two years of the date of your loved one's death to preserve your right to seek compensation. With that being said, this deadline may sometimes be extended in cases where the cause of death is not immediately apparent. Because the application of the statute of limitations is strict and can potentially make or break your ability to seek legal action, it is important to speak with an attorney right away following the death of a loved one.
Arrange a free consultation to discuss whether you have a wrongful death case. We provide a no-charge case evaluation, and you owe no fees unless we recover through settlement or verdict. Call (805) 628-4967, 24 hours a day or contact Crane Flores, LLP online.