Santa Barbara Car Accident Attorneys
Car Accident Claims in Santa Barbara
After being injured in a car accident, you will face numerous challenges. The medical bills will pile on and you might not be able to return to work until your injuries have healed, which will undoubtedly create some financial hardships for you.
If someone else's negligence was the cause of the accident, you have the right to pursue compensation for your injuries. At Crane Flores, LLP, our team of car accident attorneys in Santa Barbara have recovered millions of dollars for our clients and will fight to do the same for you.
---
Contact Crane Flores, LLP today at (805) 628-4967 to discuss your car accident case with a knowledgeable member of our team. We offer free consultations.
---
Common Injuries in a Car Accident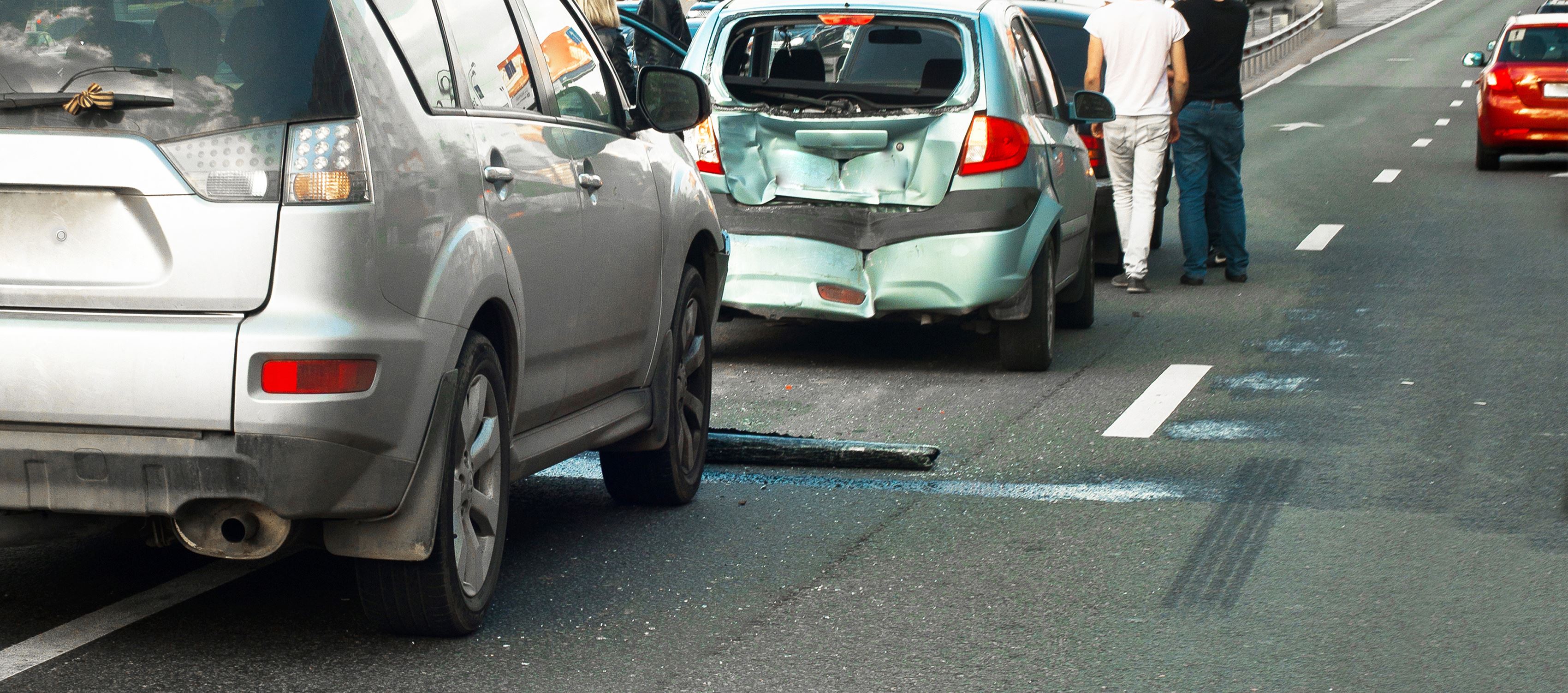 Car accident injuries can range in severity, but just because you do not need emergency medical attention or an ambulance ride to the hospital does not mean you did not sustain any injuries. Even something seemingly minor can result in serious health complications, so you should always make it a priority to go to the hospital as soon as possible. Waiting can compromise your health and affect the success of your personal injury claim.
Here are some of the most common injuries sustained in car accidents:
Brain injuries: Even if you do not suffer a blow to the head, you can still sustain a brain injury. A violent jolt to the head can also result in a brain injury, which can cause long-term cognitive difficulties, headaches, and mood swings.
Broken bones: Arms, shoulders, ribs, legs, and hips are all susceptible to breaks and fractures in a car accident due to the amount of force one might experience.
Cuts and bruises: Cuts and bruises can occur from being struck by loose projectiles in the vehicle or simply from the impact itself.
Internal bleeding: Damage to the body's internal organs are severe injuries that can potentially be life-threatening if not treated immediately.
Post-traumatic stress disorder: Not all injuries are physical. In many cases, the trauma of experiencing a severe accident can result in post-traumatic stress disorder (PTSD) and affect a survivor's mental health and wellbeing.
At Crane Flores, LLP, our team represents a variety of car accident cases, no matter how complicated they might seem. You can rely on our auto accident attorneys to provide the exceptional representation you need.
What to Do After An Accident?
After an accident occurs, it's easy for the participants involved to react in a way that could potentially harm their ability to pursue compensation. Unfortunately, this happens far too often, and individuals fail to take the necessary steps they need to get justice.
When it comes to filing a claim, you need to take every step necessary immediately after the crash to protect your rights. Below, we'll break down some of the things you need to do to build a strong claim and avoid having the insurance company taking advantage of you.
Exchange Necessary Documentation
You want to make sure you're exchanging necessary documents with the other driver involved in the crash. Get the driver's license and contact information, as well as the driver's insurance policy information. This information is what you'll provide to your insurance company.
Your insurance company will contact the other driver's insurance provider to get additional information. From there, the two companies will work together to determine fault and potentially pay out compensation.
Make Important Phone Calls
There are a few phone calls you want to make immediately after an accident. The first call you want to make is to local law enforcement. When damages exceed a certain amount and you suffer an injury, police should be called out to document the entire crash. If a severe injury occurs, the law enforcement can also dispatch an ambulance.
You should also call your insurance company to report the accident quickly. The faster you get your insurance company the necessary information and your statement on record, the better.
Speak with Witnesses and Take Photos
If there are any witnesses who saw the accident, you want to get their contact information. These individuals can help explain the situation that occurred and back up your story regarding who was at fault. Provide the witnesses' contact information to your insurance company and they can help to gather information.
Make sure you take photos of the scene of the accident, the damage to your vehicle, and visible injuries you or your passengers may suffer. These photos serve a valuable purpose in proving property damage and injuries in a car accident claim.
Get Medical Help Quickly
After a crash, injuries are not always immediately apparent. They could take days to manifest. You should see a doctor as soon as you feel any kind of pain. The longer you wait, the more the insurance company will try to use this against you. They may try to claim that you suffered an injury in a separate incident. Medical records can be a strong piece of evidence to help you file a claim.
Medical help can get you started with treatment, and it can also help with the medical records you need as proof of the injuries you sustained. Your doctor can help attest to the fact that the injury you suffered was caused by the situation in which you were involved.
Hire an Accident Lawyer
While you may think that you have a simple claim and it's something you can do yourself, many insurance companies thrive off vulnerable people trying to handle their own claims. It's important to speak with a lawyer who understands the complexities of a car accident claim in California. Having legal representation can help you understand your rights.
Even more, having an attorney can help you better understand how to utilize the evidence you have. If the insurance company tries to deny your claim, you and your lawyer can work to prove that negligence existed, and you have the right to pursue justice.
Contact Crane Flores, LLP in Santa Barbara Today!
If you were injured in a car accident, contact a Santa Barbara car accident lawyer from Crane Flores, LLP for the experienced legal services you need to obtain compensation. We are backed by more than 50 years of combined experience. Our firm will guide you through each step of the process and address any concerns you have along the way. You do not have to pay for someone else's negligence.
---
Contact our Santa Barbara auto accident lawyers today at (805) 628-4967 to schedule a complimentary case review. You will not owe us any legal fees unless we win your case!
---